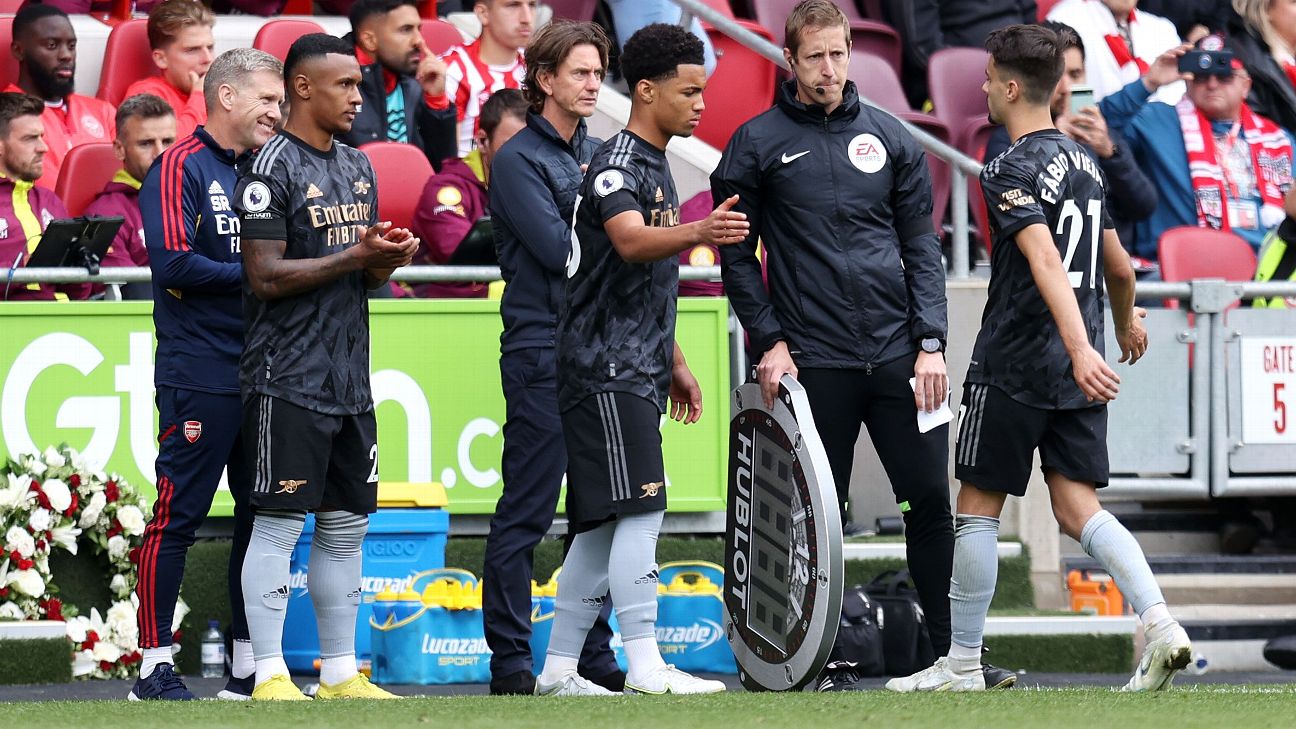 Arsenal's Ethan Nwaneri became the youngest player in the Premier League on Sunday, and made history when he came on as a substitute in the 3-0 win over Brentford.
Nwaneri replaced Fabio Vieira in the 90th minute as Mikel Arteta's men managed to win 3-0 at Brentford Community Stadium. Vieira had earlier scored a superb goal in his debut for the club, while William Saliba and Gabriel Jesus also scored as Arsenal returned to the top of the standings.
At 15 years, 5 months and 23 days, Nwaneri broke the record held previously by Liverpool player Harvey Elliott (16 years, 30 days). In doing so, the midfielder became Arsenal's youngest ever player, breaking the record held by Cesc Fabregas (16 years, 5 months and 24 days).
– Stream on ESPN+: LaLiga, Bundesliga, MLS and more (US)
Arsenal coach Mikel Arteta said: "It's another step, another experience. In your career, not all steps are going forward. After that he might need three back to go forward again, but I think he deserves it. A strong message about who we are as a club as well."
"I told him yesterday that he's going to be with us and that I want him to experience how it's at the hotel, to make the match up to be around the boys and that he has to be ready. If you're going to be on that seat, you have to be ready. The boy just looks you in the eye and he's ready."
"All the decisions we make that I make belong to the club. It's not mine, it's not the player, because we think he has a talent that has to be incredibly developed in the next two or three years. We'll see how we manage that but the boy is the one who dictates to us. Usually it's not us. Usually the players tell you and ask you how far you can go."
Nwaneri's appearance marks the latest step in a promising career at Arsenal, breaking into the Under-21 squad and representing England at Under-16 level.
The youngster was not born when Arsenal's Emirates Stadium opened in 2006.