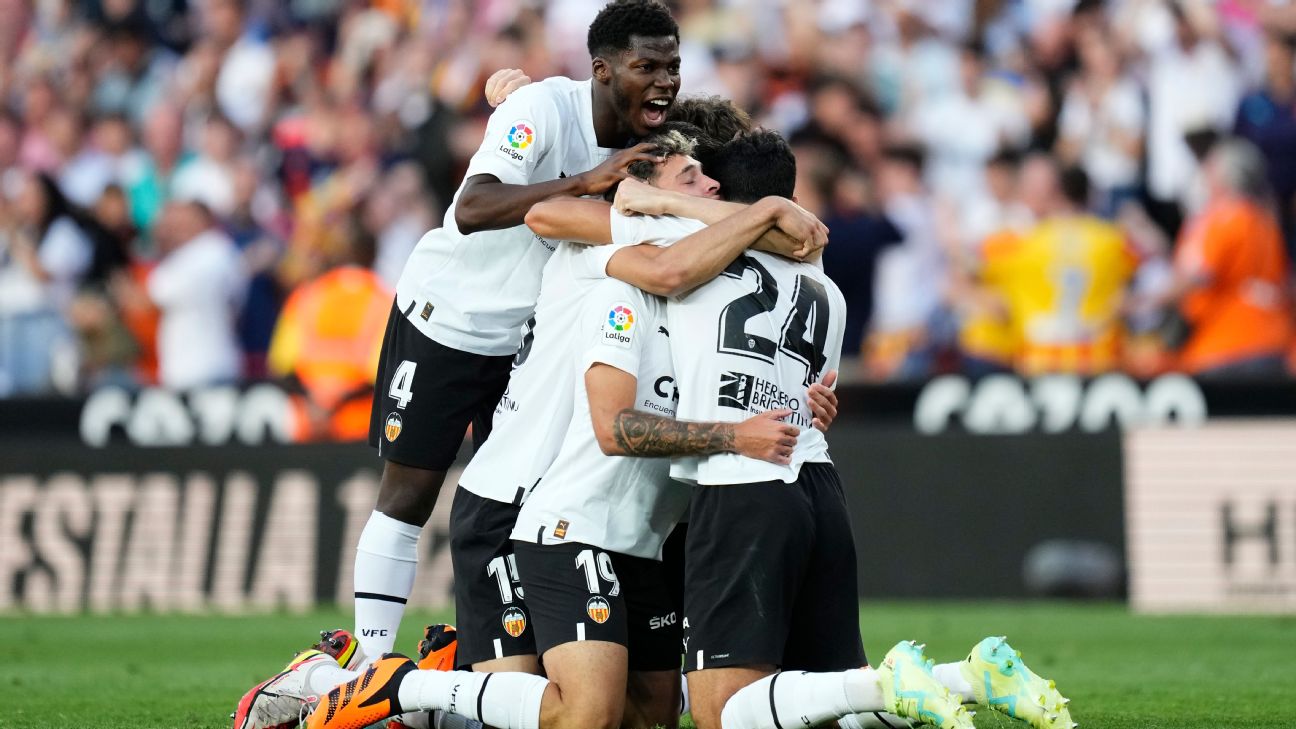 Diego Lopez scored in the first half to give Valencia a precious victory over Real Madrid on Sunday, which saw them clear of the relegation zone in a match marred by racist chants and a red card for Vinicius Junior.
With three matches remaining, Valencia are 13th in LaLiga with 40 points, five above the relegation places. Real Madrid ranks third with 71 points, 14 points behind champions Barcelona, ​​who secured the title last week four matches ago.
Real Madrid had nothing to play for after being knocked out of the Champions League after beating Manchester City 4-0 on Wednesday in the second leg of the semi-final, second leg.
But Valencia still fought to avoid falling and found the net in the 33rd minute when Lopez scored from close range.
Real played the last few minutes with ten players after Vinicius was sent off after a fight with Valencia players.
The Brazilian winger faced racist chants from the crowd at Mestalla, which led to the match being halted for a few minutes in the second half.
"I don't want to talk about football today," Real Madrid coach Carlo Ancelotti told Movistar Plus. "It makes no sense to talk about football today."
"What we saw today is unacceptable. An entire stadium is shouting racial slurs, and I told the referee he should have stopped the match."
Ancelotti said Vinicius' reaction was "understandable" in the circumstances.
"I asked him if he wanted to continue playing and he stayed in the match," the Italian said.
"La Liga has a problem here. For me Vinicius is the most important player in the world. La Liga has a problem, these episodes of racism should stop the game.
"It's the whole stadium insulting a player with racist chants and the match must stop. I would say the same if we win 3-0, there is no other way.
"Vinicius is so sad, he's angry. Something like that can't happen in the world we live in."