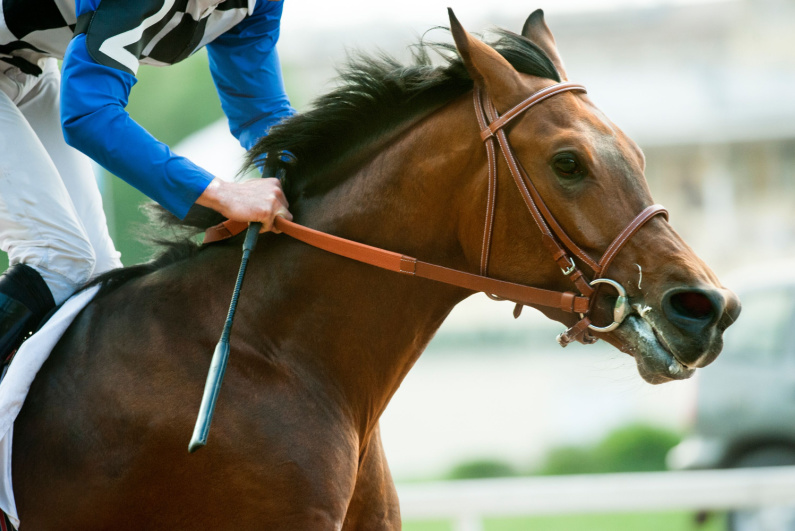 In the build-up to the Kentucky Derby, four horses died at Churchill Downs Racetrack in just five days. [Image: Shutterstock.com]
Churchill Downs has announced that it intends to investigate a series of horse deaths that have overshadowed the Kentucky Derby build-up.
Four horses have died at Churchill Downs track, home of the Kentucky Derby, in just five days since last weekend. Among those killed was the contestant in the Derby Wild on Ice, who died along with another horse as a result of racing or training. The other two horses Safi Joseph Jr. was training collapsed and died on track.
It's completely unacceptable."
Churchill Downs issued a suspension on Wednesday to address the deaths and make clear it intends to investigate the matter. "While a series of events like this is highly unusual, it is totally unacceptable," the statement read. "We take this very seriously and acknowledge that these disturbing incidents are alarming and must be addressed."
Since then, Joseph has been discontinued by Churchill Downs, which means his other horse, Lord Miles, will not be racing the Kentucky Derby on Saturday. "We have reasonable concerns about the condition of his horses," said Bill Maude, Churchill Downs President and Chief Operating Officer.
Although there is no cause of death details of Joseph's horses, according to News agencyHowever, the different manner in which the four horses died suggests that the racing surface is not to blame. Joseph's horses, Pride's parents and Artie's Chase, collapse after the races. Meanwhile, Wild On Ice and Take Charge Briana are both killed as a result of their musculoskeletal injuries.