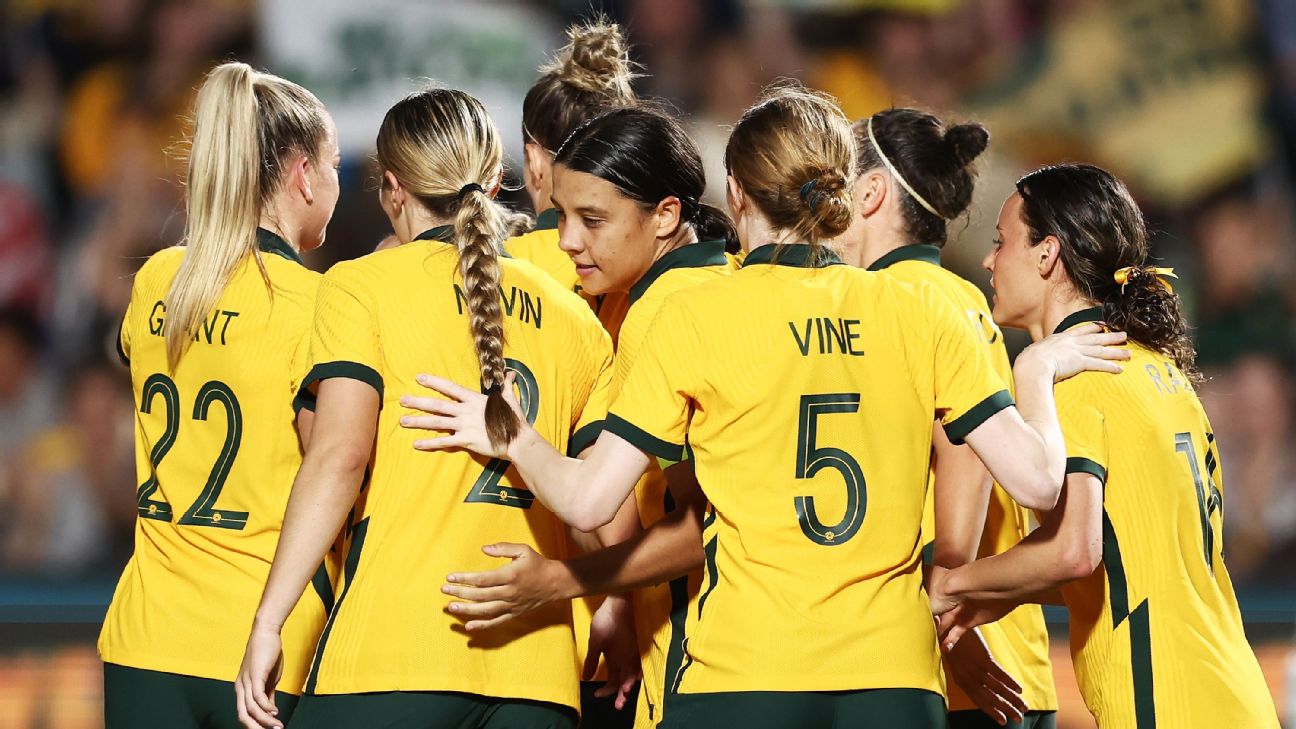 Europe's biggest soccer nation faces a broadcast blackout from this year's Women's World Cup unless media organizations improve their "disappointing" rights bids, FIFA president Gianni Infantino said.
Infantino said offers from the "big five" European countries – Britain, Spain, Italy, Germany and France – were not accepted by world football's governing body, and a "slap in the face" to players and "all women around the world". .
– Stream on ESPN+: LaLiga, Bundesliga, more (US)
"To be very clear, it is our moral and legal duty not to promote the FIFA Women's World Cup," Infantino told a meeting of the World Trade Organization in Geneva.
"So, if the offers continue to be unfair, we will be forced to not broadcast the FIFA Women's World Cup to the 'big five' European countries."
The World Cup, to be hosted by Australia and New Zealand, begins on July 20.
Infantino said broadcasters only offered between $1 million and $10 million for the rights, compared to $100 million to $200 million for the rights to the men's World Cup.
Women's World Cup matches will be played outside of primetime viewing hours for European markets because of the time difference, but Infantino said that was no excuse.
"Maybe…it's not played at primetime in Europe, but, nevertheless, it's played at nine or ten in the morning, so it's a very reasonable time," he said.
Around 1.12 billion viewers watched the 2019 Women's World Cup in France across all platforms, according to FIFA's audit of the tournament.