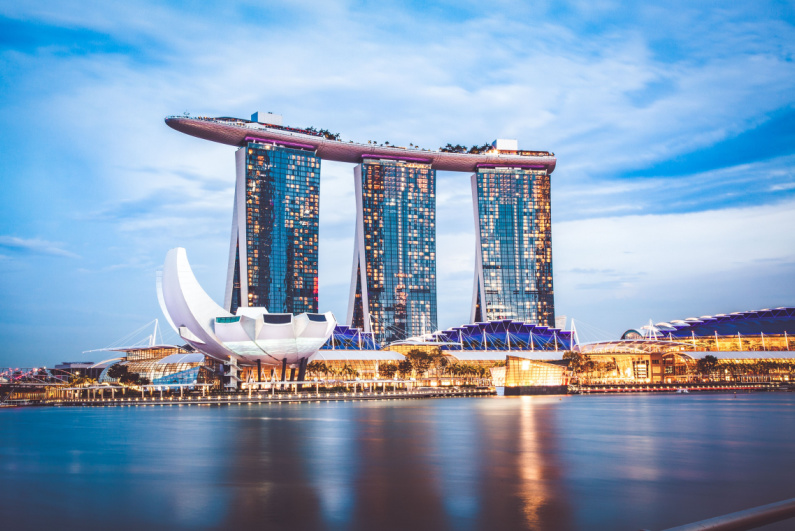 Las Vegas Sands plans to invest $6.8 billion across Macau and Singapore. [Image: Shutterstock.com]
A huge success in Singapore
Las Vegas Sands plans to invest $6.8 billion in Macau and Singapore to help capitalize on the gambling boom across the Asian market. The US-based casino company announced its investment plans on Thursday after reporting high gaming returns ever at its Marina Bay Sands property in Singapore.
Gaming revenue in the fourth quarter of 2022 was $477 million, up from $215 million in the fourth quarter of 2021. And while the company is still dealing with weak demand in Macau, the hope is that the SAR will come back strong sooner. instead of later.
Las Vegas Sands plans to invest approximately $3 billion in the area
Singapore benefited from the easing of pandemic-related restrictions last year, enjoying an influx of tourists, a big reason for Las Vegas Sands' plans to invest nearly $3 billion in the area in the coming years. This includes the addition of a 1,000-room luxury hotel tower at Marina Bay Sands and the expansion of the shopping and convention center. The work is expected to be completed in 2027.
Back to normal life
Then Las Vegas Sands It aims to invest $3.8 billion in Macau After successfully renewing the gaming license in the region. Most of the money will go to non-gaming projects. Speaking of his optimism about the Macau market, CEO and Chairman of Las Vegas Sands Robert Goldstein said, "We remain deeply confident in Macau's future and view Macau as an ideal market for additional capital investment."
Las Vegas Sands operates six major casino resorts in Macau, as well as Marina Bay Sands in Singapore.
The company as a whole managed to return to profitability last year, posting a full-year net profit of $1.8 billion. A major contributor to the total profit was its sale of the Venetian Casino Resort in Las Vegas for $6.3 billion.
Consider expansion opportunities
Las Vegas Sands has also recently been looking to expand its global presence. One of their big priorities is to have one of the three full-service casino licenses in New York City. Goldstein believes that obtaining a license would be an "extraordinary and unique opportunity."
Millions of dollars spent in Texas lobbying for casino legalization
The company plans to build a casino resort on Long Island if successful in the license bid. It also spends millions of dollars in Texas lobbying for casino legalization. Beyond that, Las Vegas Sands has been seriously looking at participating in a project in Thailand.