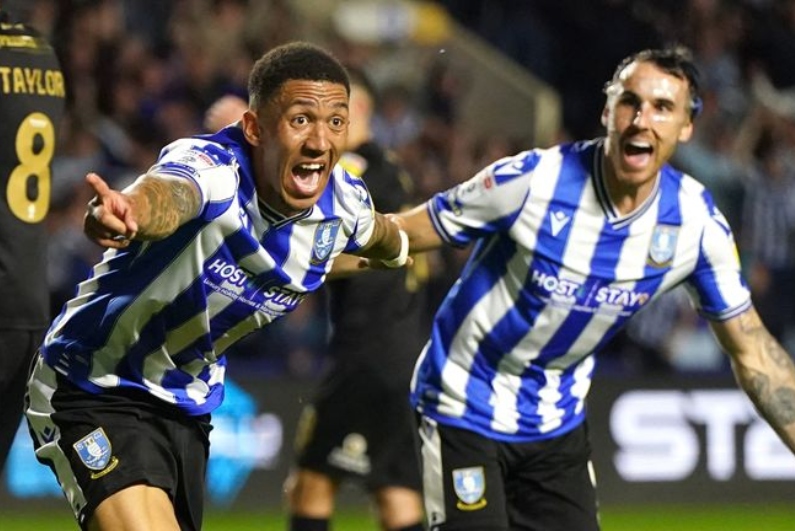 Sheffield Wednesday came back from 4-0 down on Thursday to claim the biggest victory in Premier League play-off history.
Sheffield Wednesday pulled off the biggest comeback in League One play-off history against Peterborough United. On Thursday night, Yorkshire Football Club rebounded from 4-0 down, eventually securing a ticket to the final with a 5-1 victory on penalties.
"It hasn't been completely sunk yet," said Sheffield Wednesday manager Darren Moore, who was subjected to racial abuse during the go last Friday. "I'm happy for all of us – when we all stick together – what can be achieved tonight only by sticking together."
Sheffield Wednesday fans probably felt it was over last week when they lost the first leg of their semi-final 4-0 away from home. However, Michael Smith, Lee Gregory and Rhys James kicked off the incredible comeback by scoring their first three goals on Thursday night. Despite the score being 3-0, the dream was seconds from end in injury time when Liam Palmer scored a 90'+8 goal to level the tie 4-4 on aggregate.
The ominous atmosphere of nail biting and clenched teeth
In extra time, the returning Kids again looked unlucky when Gregory put the ball into his own net in the 105th minute. Callum Peterson made up for it with a goal in the 112th minute, sending the match to penalties. With an ominous atmosphere of nail-biting teeth, Sheffield Wednesday won the shootout 5-3 thanks to Peterborough's Dan Butler hitting the crossbar.
The win puts the club into the play-off final against the winners of Bolton and Barnsley, who drew 1-1 in the first leg last week. The final will take place on Monday, May 29.