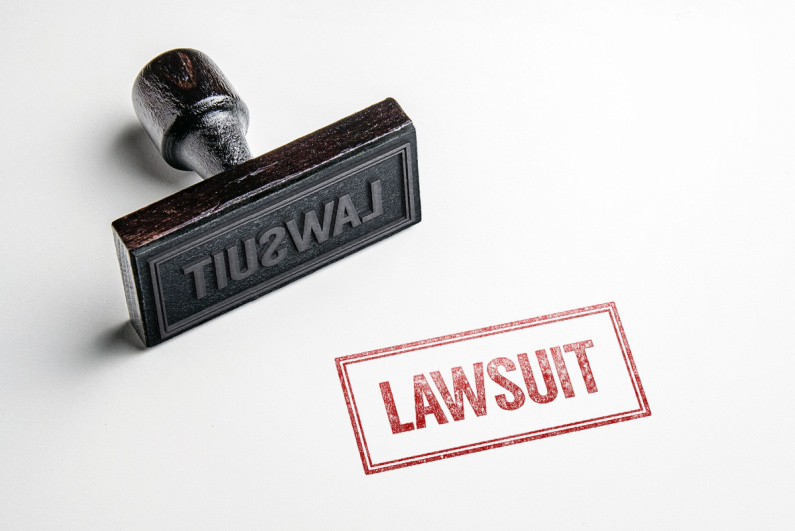 Grant Johnson, the former CEO of Esports Entertainment Group, is suing the company over allegations that he was unfairly fired. [Image: Shutterstock.com]
Next court fight
The former CEO of Esports Entertainment Group (EEG) has sued the company alleging breach of his employment contract when he was fired. Grant Johnson was asked to resign by the company's board of directors in December, citing a bad year for the company that saw several brands close, possible roster cancellations, and debt defaults.
The lawsuit will not have a material negative impact on the company
EEG revealed that Johnson sued the company in its recent stock prospectus, saying the former CEO's claims are all unfounded and that it plans to fight the lawsuit. EEG also made it clear that the lawsuit would not have a material negative impact on the company, despite its current financial situation.
seeking compensation
Johnson filed the lawsuit in the Southern District of New York. Court filings explain his belief he was unlawfully fired, with EEG saying it was terminating his contract for "cause," listing charges of gross negligence, willful misconduct and fraud.
EEG is an integrated electronic and sports betting company that has partnerships with many prominent professional sports teams.
Because EEG fired the former CEO for a reason, it didn't grant him any kind of severance or pay the rest of his contract, which ran until 2025. Johnson is now seeking over $1 million in damages, as well as 200,000 shares in the company. Johnson claims that all of the EEG allegations are untrue and that even if they were true, they would not be sufficient to justify termination of the contract for "cause" per the terms of his agreement.
Tough time for the EEG
Esports Entertainment Group has been going through a rough patch lately. During its quarterly report in May, EEG said there was "significant doubt" that the company would be able to survive. It appears these issues persist, as the company only had $500,000 in cash as of January 12th.
Sell ​​more iGaming assets
Last month, EEG considered selling more of its iGaming assets in order to better handle its existing debt obligations. It has already shut down its UK-focused RedZone UK and Sport Nation brands, citing numerous reasons, including difficulties operating in the UK market as a small iGaming company. The Mansion Group recently made a similar decision to pull out of the UK iGaming market due to its difficulties maintaining profitability in the UK's stricter regulatory environment.
EEG is also in the process of selling iGaming's assets in Spain, with the deal closing this month. It should generate $1 million in revenue, as well as recover a $1 million deposit currently held by the Spanish regulator. Of the money coming in for this sale, 65% will go to a money holder after a previous debt default.