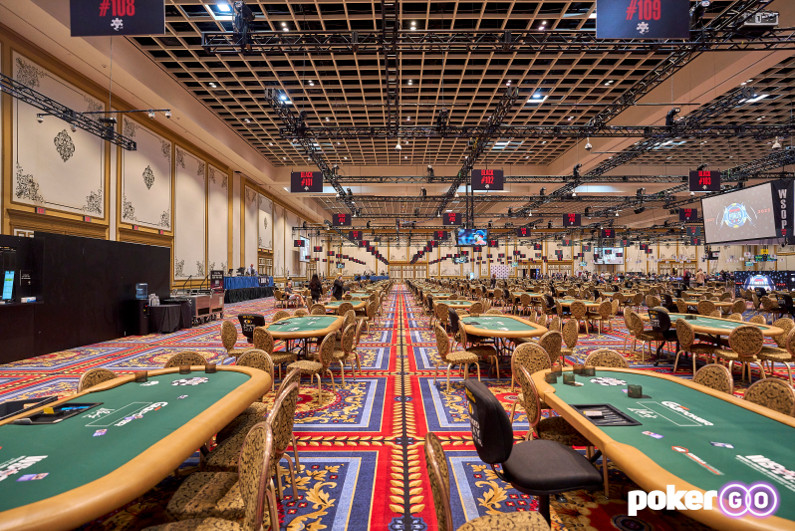 The 2023 WSOP is already on track to beat a number of records, including the event's all-time cumulative attendance mark. [Image: PokerGO.com]
The World Series of Poker (WSOP) is always the highlight of the live poker schedule every year and the 2023 show has already broken many records. Participation levels are up over 10% for the same events over last year's figures and with more live events than ever before, the festival looks set to set new attendance marks. Nearly 70,000 people competed for more than $75 million in prize money and more than two dozen bracelets within the first two weeks.
Largest $1,000 WSOP Sign-up Event Ever, Attracting 18,188 Entries
The Mystery Millions became the largest $1,000 WSOP event ever, attracting 18,188 entries. From each entry, $300 went towards the bonus pool and two participants received $1 million in bonuses. The $1,500 Razz event attracted 556 entries, breaking the previous WSOP Razz tournament record, set in 2012. The $300 Gladiators of Poker became the second largest live event of all time after attracting 28,371 participants.
This is the second time the event has been held at Paris Casino Las Vegas and Horseshoe Casino Las Vegas (formerly Bally). The WSOP will run through July 18th, with the main event starting on July 3rd. Ty Stewart, executive director of the WSOP, hopes the 2006 main event record of 8,773 players can be broken this time around.